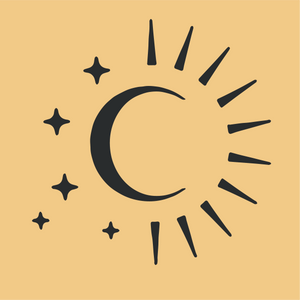 Compline Wine Club - Monthly Pickup
Regular price $79.00 Sale
This is our local club, designed for folks in and around Napa who like to pick up their wines in person. 
What do you get with this monthly subscription? 
Two wines that drink deliciously right now, ready for pickup on the 15th of each month. These are small production wines, often from other parts of the world, that will reward curious palates, exploratory wine drinkers, and anyone who likes good juice!
Typically, we choose one red and one white each month, but occasionally the mood strikes and we pick a rosé, orange wine, or sparkling wine too. 

Yeah, but what other perks do I get? 
You become part of the Compline Club, which means...
10% off all event tickets at Compline Wine Shop and Compline Restaurant. Use the promo code CLUB anytime you buy tickets to one of our events.
Early access to our premium events. Club members skip the line and get in 30 minutes early for our most attended walkaround tastings!
10% off all flights and glasses of wine at Compline Wine Shop. Come say hi! And get a discount on your glass. 
Zero corkage at Compline Wine Shop. Buy a bottle from us and drink it at the shop for the flat retail price. 
Flexibility: See the wines before committing, skip a month if you want, and cancel anytime
What's the catch?
None! We're flexible—we show you next month's selections before your charge goes through. Skip a month if you want, and cancel anytime. So c'mon: join our club!
***
November selections: 
Harvest is over, the air is getting crisper by the day, and Thanksgiving is on the horizon. We're thinking of warm-climate wines with some heft this month, and we found them in the Southern Rhône Valley.
Near France's Mediterranean Coast, between the ancient cities of Montélimar and Avignon, the vineyards of the Rhône Valley fan out in the country's sunniest and warmest climate. Grenache is the dominant variety here, but the region's red and white wines—from simple Côtes-du-Rhône bottlings to regal Châteauneuf-du-Pape—are almost always blends.
Gigondas, Domaine Santa Duc "Aux Lieux-Dits" 2019 
We're spotlighting a Grenache-based blend from Gigondas, the region's premier appellation not named for an old pope's castle. In recent years, Domaine Santa Duc has become one of our Southern Rhône favorites! Benjamin Gras, who spent time at both DRC and Vega Sicilia, took over the estate from his father in 2017, and he has brought a new sense of purity and focus to his family's wines. This "Aux Lieux-Dits" 2019 bottling is as good—if not better—than many Châteauneuf-du-Pape wines in lesser hands, and it reminds us why this appellation was the first to be elevated from Côtes-du-Rhône "village" to cru status, way back in 1971.
Côtes-du-Rhône Villages, Saouma "Inopia" 2020
And while the vast majority of Southern Rhône wines are red, the region produces a handful of white wines too. Blended from grapes like Grenache Blanc, Bourboulenc, Clairette, Roussanne, and more, the white wines of the Southern Rhône can vary dramatically in style—from oxidative and rich to highly aromatic and bitter and everything in-between. Our second choice for November showcases Grenache Blanc and it is stunning.
When the founders of Burgunday domaine Lucien Le Moine broke ground in the Châteauneuf-du-Pape village of Orange in 2011, we took notice. Husband-and-wife team Rotem and Mounir Saouma bring some serious Burgundy know-how to the Southern Rhône, and this textural white blend is likely to give fans of rich Côte de Beaune whites pause. This 2020 bottling of Saouma "Inopia"—literally, from nothing—is made from Grenache Blanc and friends planted in the classic galet river stones of Châteauneuf-du-Pape and aged in barrel and cement egg. It's a full-bodied, intense white, and rather unlike anything we've added to the club yet.
Wine notes by Matt Stamp