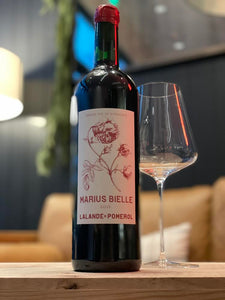 Lalande de Pomerol, Marius Bielle 2016
Regular price $40.00 Sale
Bordeaux is perhaps the stodgiest of wine regions, with most producers stuck in their ways and a general aversion to change pervasive among the whole area. Given this, it was refreshing for us to taste the wines of Marius Bielle in Lalande-de-Pomerol. No generic picture of a château on the label here!
The cuvée Marius Bielle is 100% Merlot, from vineyards that have never been touched by chemical herbicides or pesticides and are now farmed with biodynamic principles. Aged in amphora, it reveals the gentle side of Merlot- appealing, soft, and with waves of red fruit but an appealing green, pyrazinic element.
Must be 21 years old to purchase. ID is required at delivery or in-store pickup.